---
Monacoin-(MONA): Defined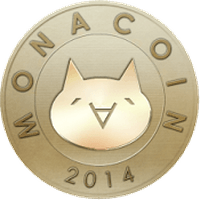 ---
OptEditor:
Crypto Uranus:
The Monacoin (MONA) was launched in 2014 on Japan's 2channel.
Their Monacoin (MONA) currency is based on an ASCII-art character of a cat called "mona," and popular on Japanese online forums.
The Monacoin is Japan's first cryptocurrency and its popularity as a meme coin that rivals Dogecoin.
Monacoin was released by a person or group known as pseudonymously, as "Mr. Watanabe."
This real identity of Mr. Watanabe remains a mystery.
Mr. Watanabe first introduced Monacoin, suggested that the coin is a game and its mission is to find its hashes.
It is similar to currencies found in roleplaying games -i.e. Final Fantasy, Dragon Quest, and etc.
Mr. Watanabe clarified that MONA is not a form of security, but points that are hashes collected on a network.
With this name and cat logo, Monacoin naturally fit into Japan's otaku culture.
Monacoin has become Japan's favorite "meme" coin and commonly used to tip on Japanese forums.
Monacoin is accepted in a number of online physical shops in Japan, and website Japanese bulletin boards; -i.e. AskMona and Monappy, which is basically a Japanese version of Ebay.
---
---
---
---
---
---
---
Monacoin Value, Market Cap and Volume:
Monacoin-(MONA) has a hard cap volume supply of 105,120,000 MONA coins. The MONA-coin is not pre-mine.
MONA-coin is in the top 100 cryptocurrencies via market capitalization.
This MONA-coin value increased exponentially.
Monacoin total market cap briefly exceeded $1 billion USD, hitting a high of $19.22.
The price of Monacoin bulled back, but it still experiences periods of volatility.
How Monacoin Works:
MONA-Coin is a scrypt-based cryptocurrency.
MONA generates a new block every 1.5 minutes and uses the Dark Gravity Wave (DGW).
Monacoin-(MONA)'s difficulty-readjustment algorithm was originally developed for Dash that adjust its mining difficulty.
MONA protects the network against time warp exploits.
Dark Gravity Wave, the DGW, impliments moving averages determines the best change through mining difficulty.
Monacoin-(MONA) became self-aware and activated the Segwit on March 13, 2017.
MONA's developers have implementing the Lightning Network.
The MONA's users with instant transactions, exceptionally low fees, and cross-chain transactions are now lightening fast.
Lightning-Network mated with Monacoin is scalable and capable of handling millions to billions of transactions per second across the network.
Monacoin vs. Other Cryptocurrencies:
Monacoin is similar to Dogecoin.
Mona is also a meme coin that gained surprising traction.
The Mona became extremely popular in a short amount of time.
Monacoin is unlike Dogecoin in specifics.
This Monacoin is not a "joke".
Mona currency surpluses billions coins in circulation.
Monacoin shares most of Litecoin's features.
Mona is different from Bitcoin.
Monacoin And Other Coins For Similar Reasons:
Mining Algorithm: – it is a scrypt currency that favors high-speed RAM rather than raw processing power alone.
Fast Block Time: – a block is generated every 1.5 minutes, which is faster than Litecoin's 2.5 minutes.
Large Coin Supply: – Unlike Bitcoin (21 million) and Litecoin (84 million), Monacoin has a hard cap of 105 million coins.
Activated Segwit: – Monacoin was one of the altcoins that activated Segwit in 2017.
Lightning Network Implementation: – Monacoin's developers are working on implementing the Lightning Network.
Dark Gravity Wave: – Monacoin uses DGW protect its blockchain from the time warp exploit and enable faster transactions.
Buying and Storing Monacoin:
MONA is listed Asian crypto exchanges, such as ZAIF, Bitbank, Fisco, BitFlyer, Bittrex, UpBIT, Livecoin, Shapeshift, Bleutrade and worldwide.
ZAIF has the highest volume of MONA, because it accepts Japanese Yen.
MONA is secure storage, Monacoin team released a core wallet working a Windows, Mac OS X, and Linux implementation.
Suggested, a Lightweight wallet client, is recommend to get Electrum Mona.
For mobile storage, Coinomi (Android only) is currently your best bet presently.
Monacoin: End Review
MonaCoin (MONA), is the first Japanese cryptocurrency.
MONA has one of the most active communities online.
This MONAcoin is from the Japan culture, and is heavily adopting MONA.
MONACOIN is supported by thousands ofZaif ATM in Japan accepting payments (Zaif ATM throughout the earth.
Research MONA -coin, so go-to and see https://zaif.jp/smart_atm.
MONA's approved ATM's are for depositing and withdrawing BTC and Mona.
MonaCoin CryptoCurrency is one of the few used for purchasing online/offline products.
Use of MONACOIN in businesses regards restaurants are accepting mona in Japan.
Yes it's true, that the number of stores, websites, and service providers that accept MonaCoin increases every day.
Japanese internet sites, message boards, restaurants, many other businesses, and web wallets that streamline the shopping experience for MONA owners. Major Japanese electronics store, such as, Ark Akihabara accepts Monacoin, alongside Bitcoin.
Monacoin has implemented Lightning Network.
This implementation will help the currency for faster transaction, instant payments cross blockchain transaction.
Monacoin dev team is developing new improved ideas as you read this protecting your privacy.
With Segwit activated, Monacoin now is like Ethereum, Dash, and XMR combined.
Monacoin is designed to resist centralization, such as, Vertcoin, and the Lyra2REv2 algorithm inside Monacoin is designed to resist the development of custom mining hardware and multipool mining.
Mona developers are ensuring that transactions are validated by a widely distributed network.
the Mona developers decentralization is there prime directive of cryptocurrency.
If you desire to read more details:
Read the Lyra2REv2 white paper.
Yet, Monacoin achieves without the need of Proof-of-Stake and all its Problems.
Limited supply + Hoarded mining = total fucking scam.
The Asic resistance of Lyra2REv2 translates ASIC developers are the Private-Financial Institutions Puppet Sheeple entrapping millions.
Sheeple Puppet ASIC miners can not fork over monacoin if they do not like Segwit.
Genesis Block: April 2014
Algorithm: Lyra2REv2 (from 450,000 Block)
Difficulty Algorithm : Dark Gravity Wave (from 450,000 Block)
Segwit: Activated (from 977760 Block)
Premine: none
Block reward: 25 MONA
Block time: 1.5 minutes
Retarget: Every block
Totalcoins: 168 million

These technical details are found on their official website:
(http://monacoin.org ).


monacoin-0.14.2 on Aug. 1st, 2017;
monacoin-0.13.2.2 on Feb. 9th, 2017;
v0.10.4 on May. 23rd, 2016;
v0.10.2.2 on Sep. 20th, 2015;
v0.8.6.2 on Aug. 24th, 2015;
Monacoin development community release updated version every few months.
Exchanges listed Monacoin:
ZAIF (Mona/JPY and Mona/BTC)
Bitbank (Mona/JPY and Mona/BTC)
Fisco (Mona/JPY and Mona/BTC)
BitFlyer (Mona/JPY)
Bittrex (Mona/BTC)
Upbit (Mona/KRW and Mona/BTC)
Exx (Mona/HSR and Mona/QTUM)
Livecoin (Mona/BTC)
Bleutrade (Mona/BTC and Mona/DOGE)
Comparision between Monacoin and Vertcoin:
Block reward: Monacoin (25) vs Vertcoin (50)

Block time: Monacoin (~1 min 38 sec avg) vs Vertcoin (~2 min 20 sec avg) => faster transaction confirm time for Monacoin

Trading distribution: Monacoin (Japan and Korea) vs Vertcoin (Bittrex)

Difficulty adjustment: Monacoin (DGW v3) vs Vertcoin (KGW; at least according to the official website)
Related Cryptocurrencies -as reference: